Monday, September 13, 2021
Friends:
In consultation with our Bishop and leadership with both churches, it has been decided to postpone my Installation into the spring of 2022. This is out of an abundance of caution due to the Covid Virus and all the related issues. "Stand firm" Paul writes (1 Cor. 16:13) in many places in Scripture, so let us stand firm on the love and grace of God in Christ and move forward together as best we can as communities of faith. This is what we have done our first year together, and we will continue.
Recall yesterday's message where Jesus asks us, "Who do you say that I am?" We say you are the chosen One of God, crucified and risen for the sake of the world. May this wonderful Good News, the Gospel, bless us and lead us.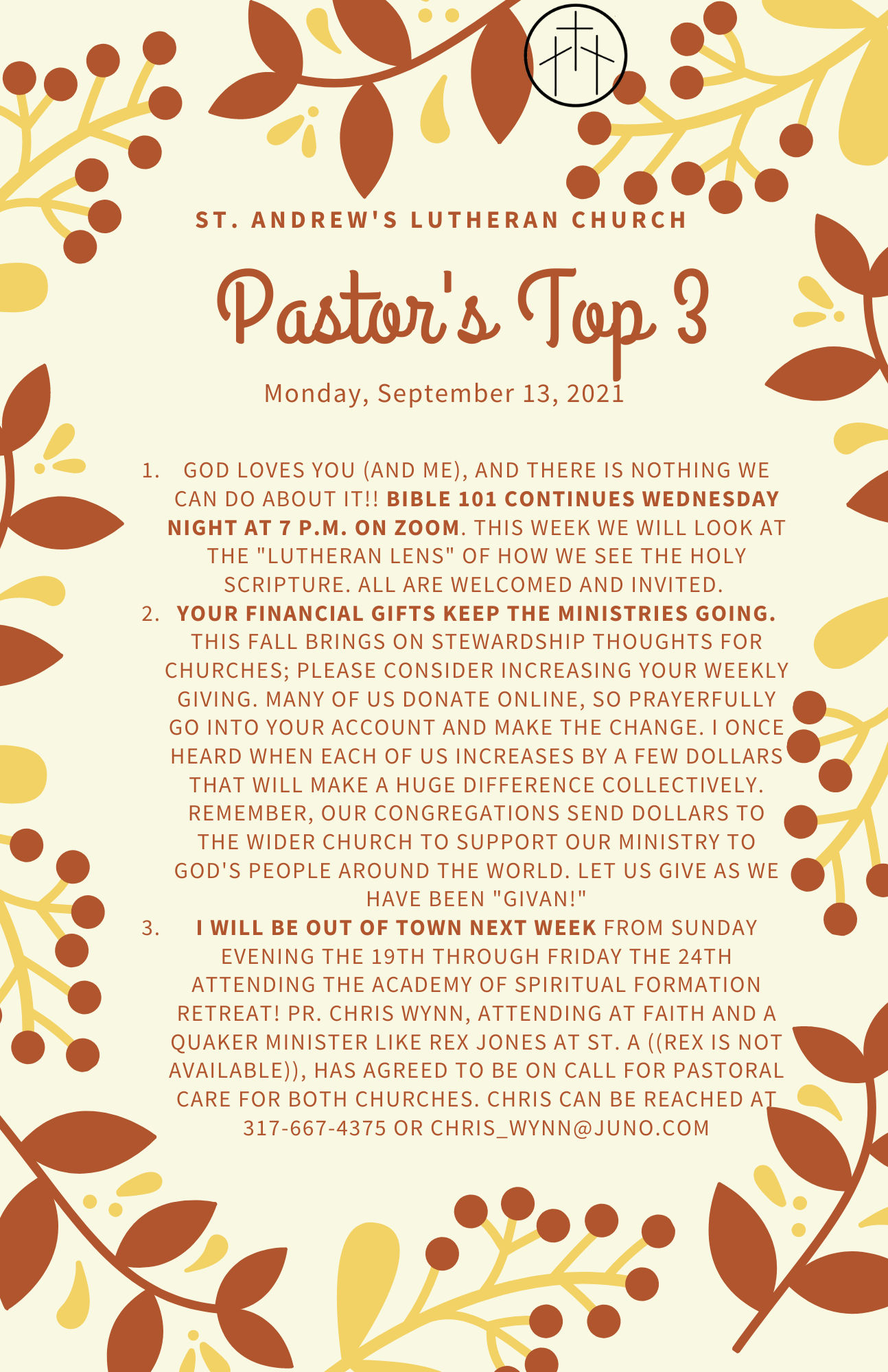 Thank you, Pastor Doug
Remember:
Worship time changed to 11am on September 5.
Recorded worship available on website, Facebook, & email Sunday afternoons.
Office Hours 10-4, T-W-TH.
Midweek Moment Wednesdays 12pm.
Communion Kits can be picked up at the church office.